Please
welcome
Kathy Stewart to the blog today!
How did your writing journey begin? I'm sure every writer's tale is different, just as every story we craft has a different twist, an added nuance, even if we're writing on the same topic.
I began my journey at the age of eight, when I wrote a Flicka-style novel about a horse called Shadow. I hadn't read the Flicka series yet, so I thought my book was unique, born out of my passion for horses.
When I look back now, any self-respecting cowboy would have pulled out his six-shooter and shot poor Shadow – thus ending his career prematurely – because Shadow was not an obedient or easy horse to have around. He bucked, he reared, and threw his rider numerous times. Then he released his corral-mates and led them off to consort with wild mustangs. What a pain he was! And yet he was the hero of my story.
Into my adult years I continued to write articles, short stories and novels, but increasingly found that life got in the way, so these manuscripts never progressed past first-draft stage until we sold our beautiful farm in South Africa and moved to Australia.
Suddenly free of the constraints of a very demanding previous life, I was able to get back to writing in earnest. The result is a number of articles published online and in magazines; short stories that have been shortlisted, some published in anthologies; a book on editing; a children's book; and two novels.
In 2010 I was lucky enough to have my manuscripts, the Chameleon Factor and Race Against time, shortlisted and longlisted respectively for the Crime Writers Association Debut Dagger Award.
This fired my enthusiasm and The Chameleon Factor was later published as Chameleon, a story about a mysterious man who goes missing in 1914, leaving Eve, the girl who loves him, with a decades-long search to discover his whereabouts.
Both Mark of the Leopard and Chameleon are based on fact, derived from true stories that sparked 'what if?' questions in my mind.
And isn't that how all our journeys begin? That chance word, that chance encounter that sparks the germ of an idea which eventually grows to become your latest novel.
Kathy Stewart was born in South Africa, and she and her husband now live on the Gold Coast, Australia. She has published a number of books as well as numerous articles and short stories in magazines and anthologies. Her manuscripts, The Chameleon Factor and Race Against Time, were shortlisted and longlisted respectively for the 2010 Crime Writers Association Debut Dagger Award in the UK.
Kathy Stewart on the web:
Mark of the Leopard
From the author of Chameleon comes this historical fiction novel, Mark of the Leopard, the second in the African history series, a story of romance, mystery, danger and betrayal set against a backdrop of wild lands and raging seas. In 1703 Sabrina Barrington and her children are shipwrecked and presumed drowned off the Cape of Good Hope, the site of the present-day city of Cape Town.
Fourteen years later, an investigator tells Sabrina's brother, Lucien Castle, that one of his sister's children has been seen on the island of Madagascar, off Africa's east coast. It is imperative to return the youngster to England before his twenty-fifth birthday, otherwise his grandfather, the corrupt and detested Robert Barrington, will usurp his rightful inheritance.
Castle is the only one who can confirm the young man is not an impostor. In order to do this he must leave the comfort of Amsterdam in Holland and embark on a journey into the unknown. Will Castle be able to overcome his demons and find his nephew in time? Or will he succumb to the perils that beset his epic expedition every step of the way? In a voyage that takes them from the untamed island of Madagascar to the storm-tossed Dutch outpost at the Cape of Good Hope, Castle and his companion must face innumerable dangers and battle not only rival investigators but also each other.
Buy Links:
Amazon Kindle
Amazon Paperback
Amazon UK
B&N
Goodreads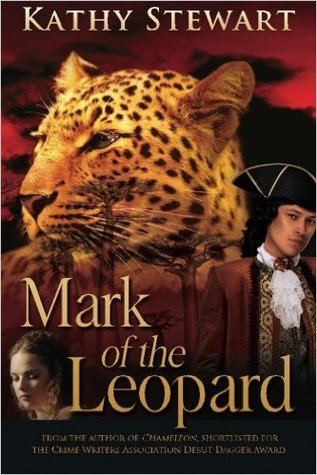 Enter Giveaway