Please welcome Jacqui Jacoby to the blog today!
***
Friends by Choice. Writers by Committal.
I look at the clock now and wonder how it all went by so fast. It was spring of 1996 when I answered an ad on American Online—then the premier internet service--and met up with two writers who would define the concept of "writing partners."
It started fairly typical: "I'll look at your chapter if you look at mine." The trouble with us, though, is after awhile the who did what of "keeping it even" disappeared.
We called ourselves SIN … Suspense and Intrigue Network.
Cee was the leader, the rock.
Kelly
was the heart, the good girl. And me? I'm the live wire.
We have been to conferences together, cheered through the years and wiped the tears when the rejections came.
In 2005 we attended a conference in New York together. We hit the streets to see the sights on our off time and one of those stops was Tiffany's. Seemed like a good place to visit though I got uninterested quick. They wandered around looking at the shinys while I spotted a salesman behind a counter.
"Are you bored?" I asked him.
"You have no idea," he said.
Looking in the display I pointed at something that priced out as more than my car.
"Can I try that on?" I smiled at him.
"You bet," he said. He got the velvet board, he told me about the diamonds, the make. He gave me the whole shebang knowing I was never going to buy it.
It was about then I got caught.
"What. Are. You. Doing? You are embarrassing me! I can't take you anywhere …" All said with humor and a grin.
What made this work?
We met once a week for an hour online for more years than I can remember. We created online exercises to tone our skills: You each have a character of your trapped in an elevator. How do they react to the situation and each other?
We did tandem writing, each one taking a set amount of a story, then rotating to the next person who added theirs, then moving along. Made a great a story.
We did a "round robin." Let's say I had a printed manuscript. I sent it to Cee with all the postage it needed. She marked it up then mailed it to Kelly, who did the same. Kelly mailed the drawn up mess back to me.
Having a writing relationship will give you someone who will kick you in the butt and tell you to finish that project, enter that contest, and submit that book.
More people with writing partners finish their projects than those that write in solitary.
What benefits can you achieve in this relationship?
Writing is lonely. Now it's not.
Brainstorming.
Accountability.
You are less likely to suffer from writer's block with someone to help you.
How do you make it work?
Discuss expectations ahead of time.
Handle problems while they're small.
Try to "keep it even" while understanding this spring maybe they have a huge project and need more of you. You can recoup that next fall when the roles are reversed.
But … You have to give as much as you take. It's a two way street.
Do not keep score.
Remember birthdays. Remember anniversaries … how many kids they have. Know the person you are working with. You don't have to smother, but be aware.
Always look for ways to improve.
Finding Cee and Kelly-- it boasted my morale and my writing. We've had our ups and downs both in our stories and lives. With writing and contests we entered…we've seen it all. We've had years when we were the best of friends. We've had others when had to remind ourselves to check in. Eighteen years is a long time with a lot of loops on that roller coaster. It wasn't always good. But it was never bad either.
I answered an ad in AOL in 1996. And now I have two of the most influential people of my life in my history.
Find a partner. Share in their story.
Photo caption: Cee, me & Kelly. New York 2005
**
Jacqui Jacoby on the web: 

Website
Blog
Twitter
Facebook
Google +
Instagram
Pinterest
BYSTANDER
A man raised in the Hollywood lifestyle, Sean Branigan wanted to try something other than parties
and high maintenance way of life. With the birth of his son, Adian, Sean walked away from the glitz to try something new. He developed a television show that would keep him in one place long enough to raise his kid right. 

Beth Hardwick has worked on the set of Snap Shots since its premiere episode five years ago. A writer by hobby, a reader by trade, she knew her all about her boss's reputation and his pretty ladies and never thought t
wice that he would look in her direction. 

Just getting out of a short-term, tepid warm relationship, Beth never expected trouble from her ex. She certainly never expected she would have to turn to Sean for help. 

As the ex refuses to back down, each threat he throws escalates until fear is the only reaction. It's not only makes Beth a target, but Sean and Adian, too. Under guard and terrified, they will have to trust each other to get them all to their new life.
Buy Links:
Amazon Kindle
Amazon Paperback
Amazon UK
Amazon Aust
B&N
iBooks
Kobo
***
How about you? Who are your committed peeps? Give them a shout out in the comments!!
Mine are Jean Oram & Cali Mackay - 2 of the best people I know!
***
Goodreads Giveaway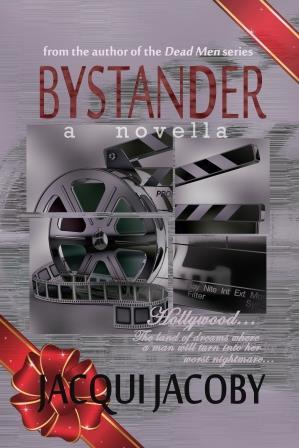 Enter Giveaway